Pukekawa, Moon, Offering, Indoor 2020
HD Video, projection, colour, 20'
Live sound performance
Made with
UNIFORM
in collaboration with Artspace Aotearoa New Artists Show 2020
Projections, spaces and live sound performances in a shared Moon offering.
︎Screener upon request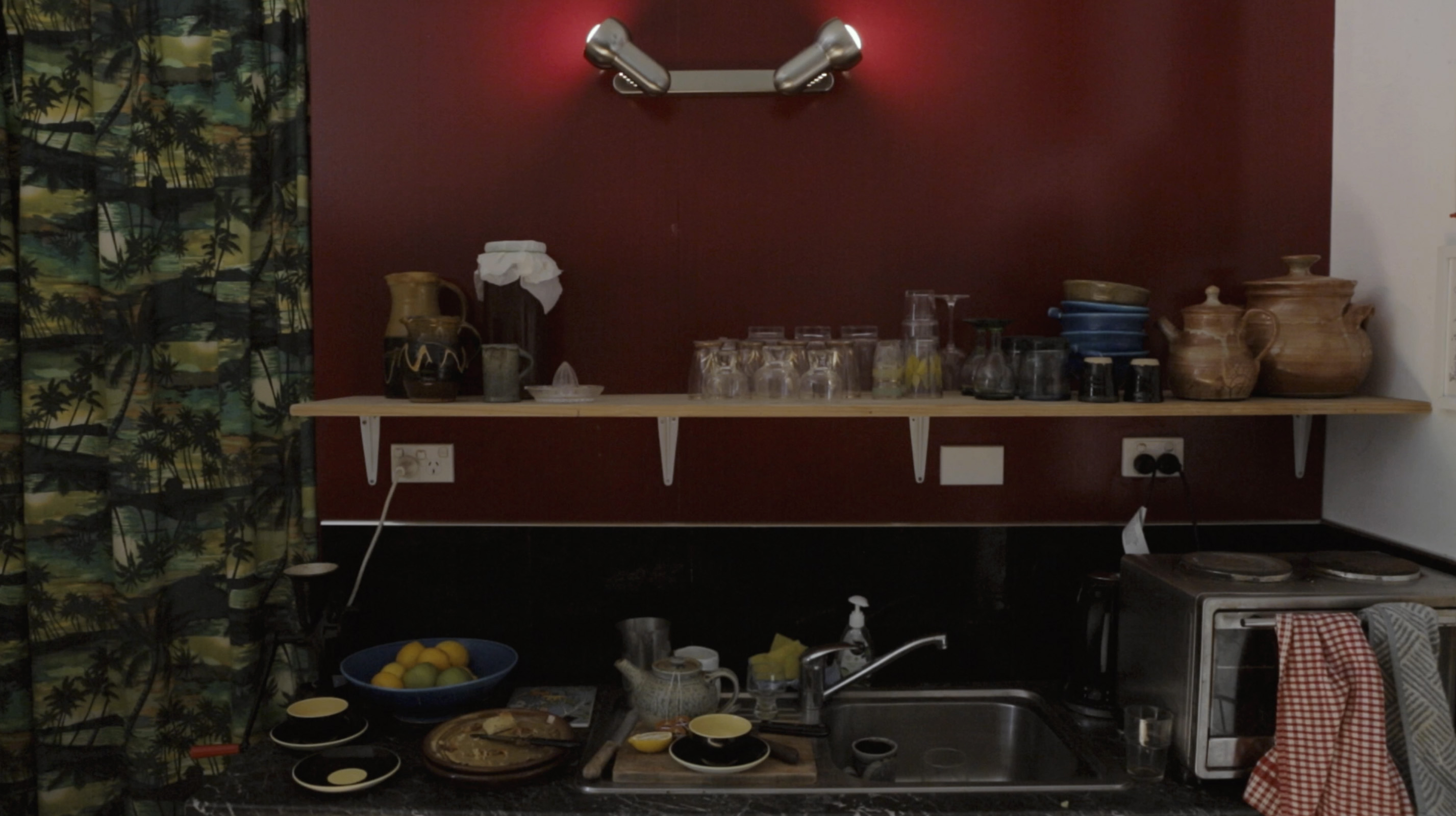 He aha e tangi te kainga rite?
What sounds like home? 2019
Single channel HD video, color,
9'58" for exhibition at Audio Foundation
4' for Goethe Institut Asia Pacific
This work was made with UNIFORM
Moving image work, field recordings of wai | water, maunga | mountains, mana whenua | people and photography. Tāmaki Makaurau | Auckland, Aotearoa| New Zealand, used as a subject / place and ground for working with images and the field recordings.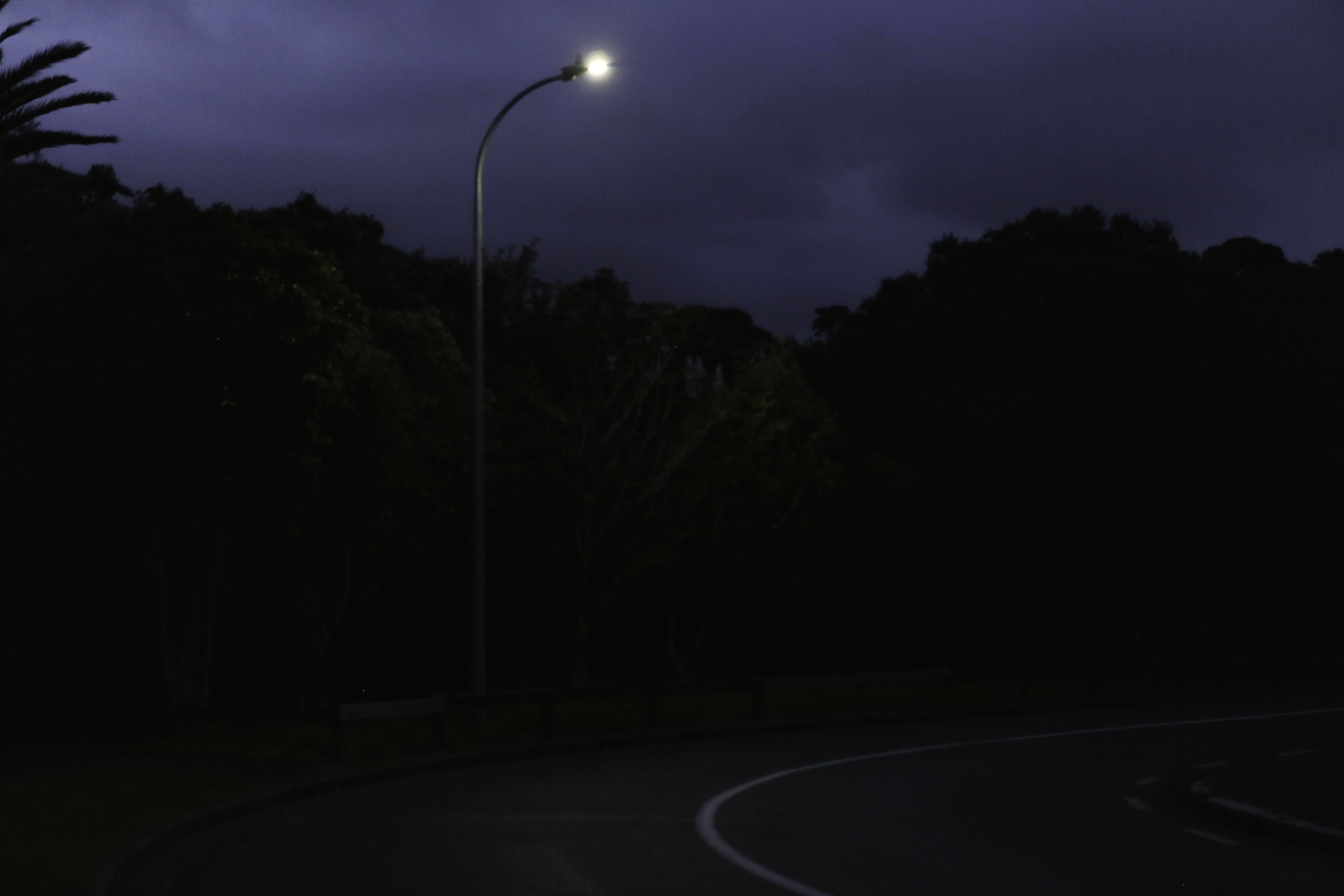 Colonial Drive 2018
Single-channel 4K, HD and iPhone, 16:9, 12' colour, sound
Colonial Drive is a moving image work that uses architecture, psychoanalysis and posthuman thought as the main themes.
The work uses the new suburbs

1

as one of the locations and subject for investigations on the psychological effects of being immersed in such environments. The identity and standardization of lifestyles that those places arouse, specialy in women. As contrast, Nature is present as a minimal fantasy, in the form of desire for escape and reconnection to the land, a dreamscape.
The suburban surrealism and its campy architecture are part of an idea of suburbs being living ruins, a rich territory for narratives to be exposed.
In
The Architectural Uncanny
, Anthony Vidler talks about the anxieties of the unknowable frightening expansion of urban spaces of modern cities, giving rise to phobias associated with
spacial fear
.
He argues that the growth of urban space created external phantasmagoria such as buildings that were oppressing to the subject as well as vast derelict areas that were freighting (for example, empty parking lots) creating a 'fear' of the outside, and the desire to retreat at home, but home was an equally disturbed place as it generated a nostalgia for a sense of belonging. The work is a dream-like narrative that blurs fiction and documentary, presenting the thoughts of a female bodiless character immersed in such environment, the outdated suburb model, responsible for giving birth and perpetuating an utopian, script-like lifestyle.
Cinematography Kim Annan and Karen Reis
Original score Michael Prain Recording Nick Abbott

Shot on locations in Tongariro National Park, Raetihi, Taranaki, Auckland and Paris.
*Screener upon request
---
1

The sprawling new suburbia, mass produced houses originated in America post-war that spread across continents till present times.
Love Cuts 2017
HD, 20' colour, sound

Speculative short documentary that investigates love in the perspective of 4 people living in Auckland, New Zealand. Their thoughts are presented in an unaltered realism and intimate form of poetry, infused with anxieties and questions about the concept of love today.
Self funded and shot entirely by a team of 2 women in Auckland, New Zealand.
Love Cuts
was nominated one of the best Documentary Shorts at DocEdge Film Festival 2018, Auckland, New Zealand and also had screenings in Berlin and Paris.
Writer, Director, Producer and Editor Karen Reis
Cinematography Kim Annan
Sound Design and Mixing Punch Audio Brazil
Sound Design Mariano Alvarez
Folley Artist Andre Namur
Grading Core Color Grading Services Brazil
Lead Colorist Marco Oliveira
Post Production Mandy VFX
Flame Artist Anita Ward
Titles Bruno Diccola
Music by Stray True, Die! Die! Die! and Mark Burrows
Featuring Jacqueline Margetts, Ruby Tautuhi-Lloyd, George Oates, Lastman So'oula
*Screener upon request
︎Official Trailer